about me

The name's Marielle.
17 year old girl living on the wrong side of the world. filipina. ireland.

"You never really understand a person until you consider things from his point of view...until you climb into his skin and walk around in it." - To Kill a Mockingbird by Harper Lee

My blog does not have a set theme, it's basically eclectic. But posts about films, photography, fashion, beauty, vintage, famous landmarks, luxury, celebrities, romance, humor, and books are prevalent.

Everything posted from Instagram are mine.
.~.~.~.~.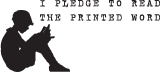 .~.~.~.~.
navigation